Electric Power Production and Supply
Electricity Production
After the takeover of CTE Iernut, in 2013, Romgaz became an important electricity producer of the National Power Grid (NPG).
SPEE Iernut Branch) operates the exploitation and maintenance of CTE Iernut (Electric Power Plant CTE Iernut) built in the conventional cycle (in condensation, with intermediate overheating), as well as the 2x1500 kW low power energy groups of Cojocna (with gas heat engines).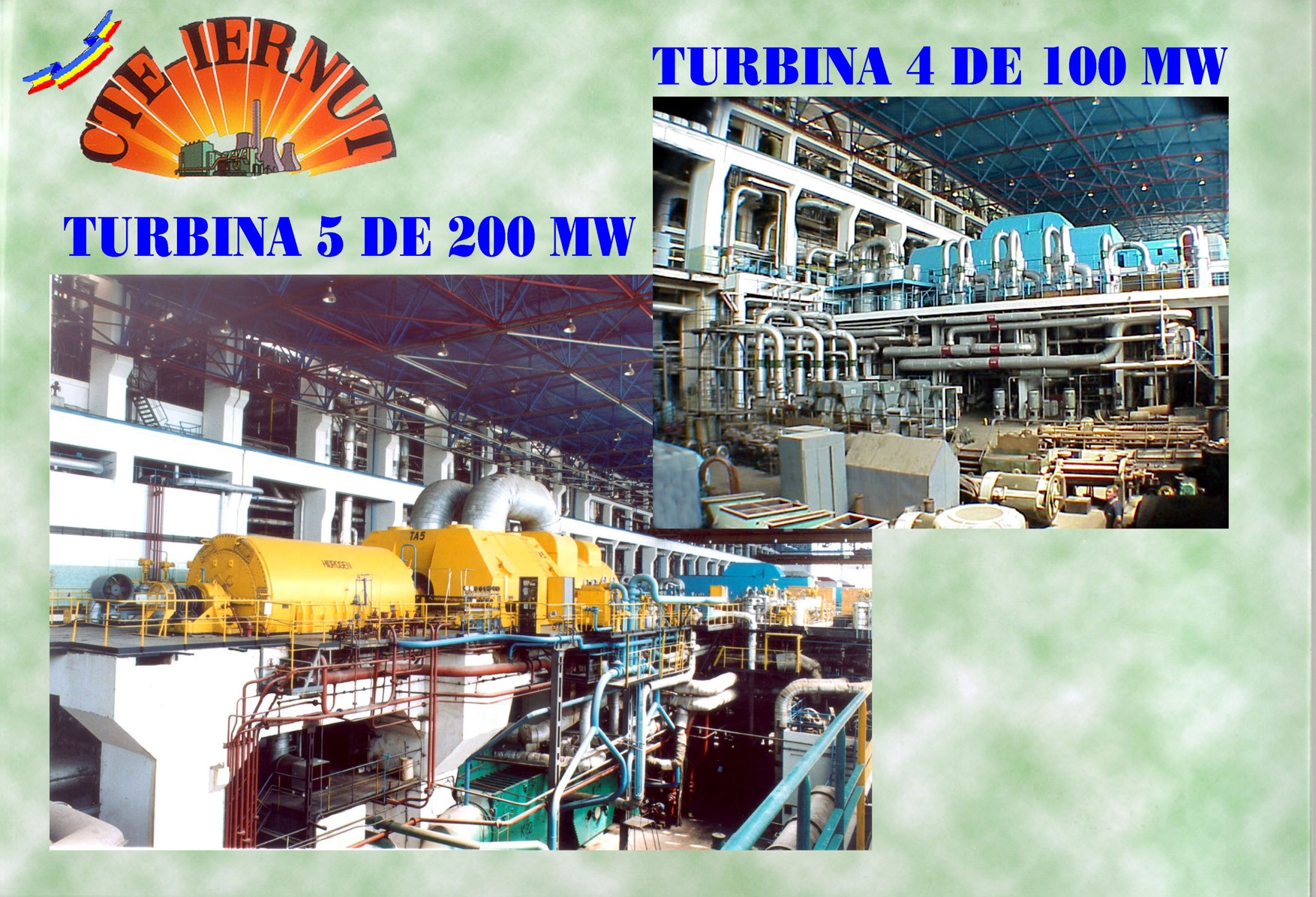 Situated in an important junction point of the National Power Grid, in the center of Transylvania region, CTE Iernut is located in Mures County, on the left bank of Mures River, between towns Iernut and Cuci, and it disposes of all the facilities necessary for the operation: gas supply station SRM Cuci belonging to Transgaz), gross water for preparing the working and cooling fluid (Mures River) and the possibility to connect to the National Energy Grid (High Voltage Electricity Station 110/220/400kV Transelectrica) for the evacuation of produced electricity.
CTE Iernut was put into operation between 1963 – 1967, with an installed power of 800 MW, with four groups of 100 MW each, made in Cehoslovakia and two groups of 200 MW, made in the former Soviet Union. The current global rating of the conventional power plant is ~32 %.
Taking into consideration the construction works of the Combined Cycle Power Plant with 430 MW gas turbines, the need to use the methane gas supply circuits, the cooling water circuits and electrical connections to existing high voltage cells, in 2019 exploitation groups no. 1,2,3,3 and 6 were permanently decommissioned, group 4 (100 MW) and group 5 (200 MW) are currently in commercial operation. The conventional power plant will remain in exploitation until commercial operation of the new plant begins.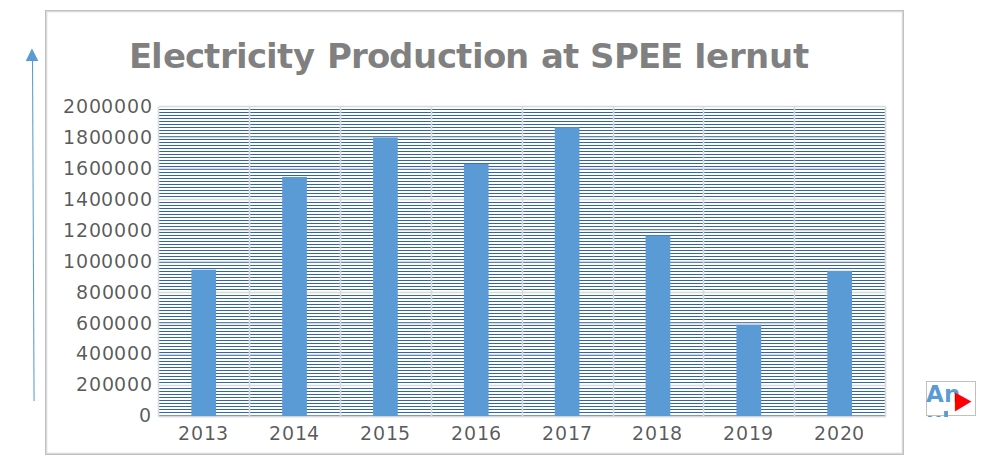 Group 1.5 MW Cojocna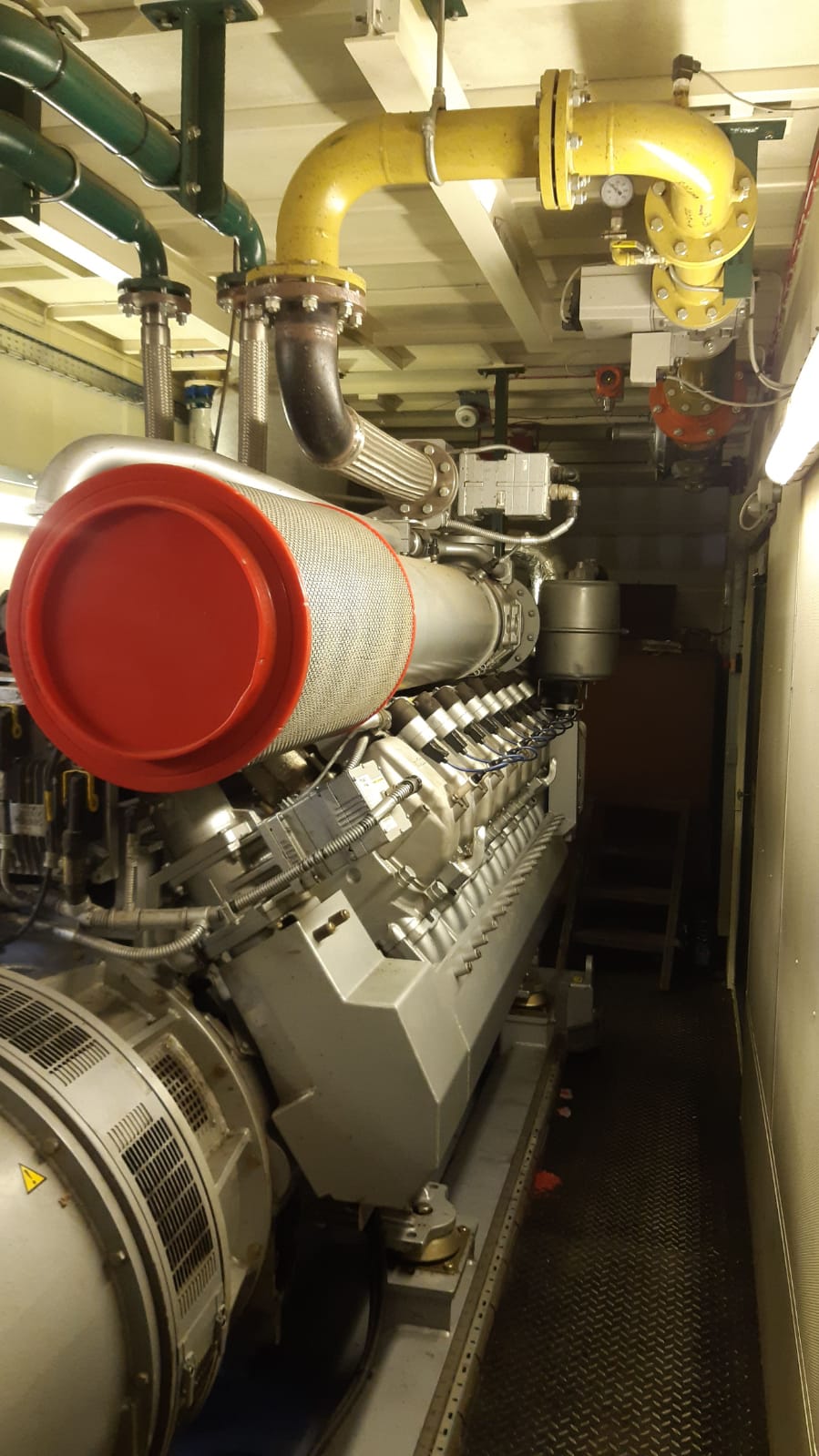 Low energy power groups from Cojocna, Cluj County, produce electricity through heat engines, the fuel used is gas extracted from the surrounding areas.
Performed within an experimental project, the groups initially used as fuel gas from Well 2 and 4 Cojocna. Due to positive results, as of Q 4 2017, the electricity equipment are supplied with gas from Well 1 Palatca and Wells 1 and 2 Vaida, also.
The electricity production through low energy power heat engines represent another alternative to develop gas from isolated wells for which the construction of gathering pipes, measuring tens of kilometres, is not justified.
The groups from Cojocna are manufactured by Ener-G COMBINED POWER Salford U.K. The heat engines, MTU MTU L16V4000 type, drive 1500 kW synchronous electric generators with 0.4 kV terminal voltage.
The generators are connected to the 20 kV distribution system of SDEE Cluj, by means of generator step-up transformers of 0.4/20 kV.
430 MW CECC Project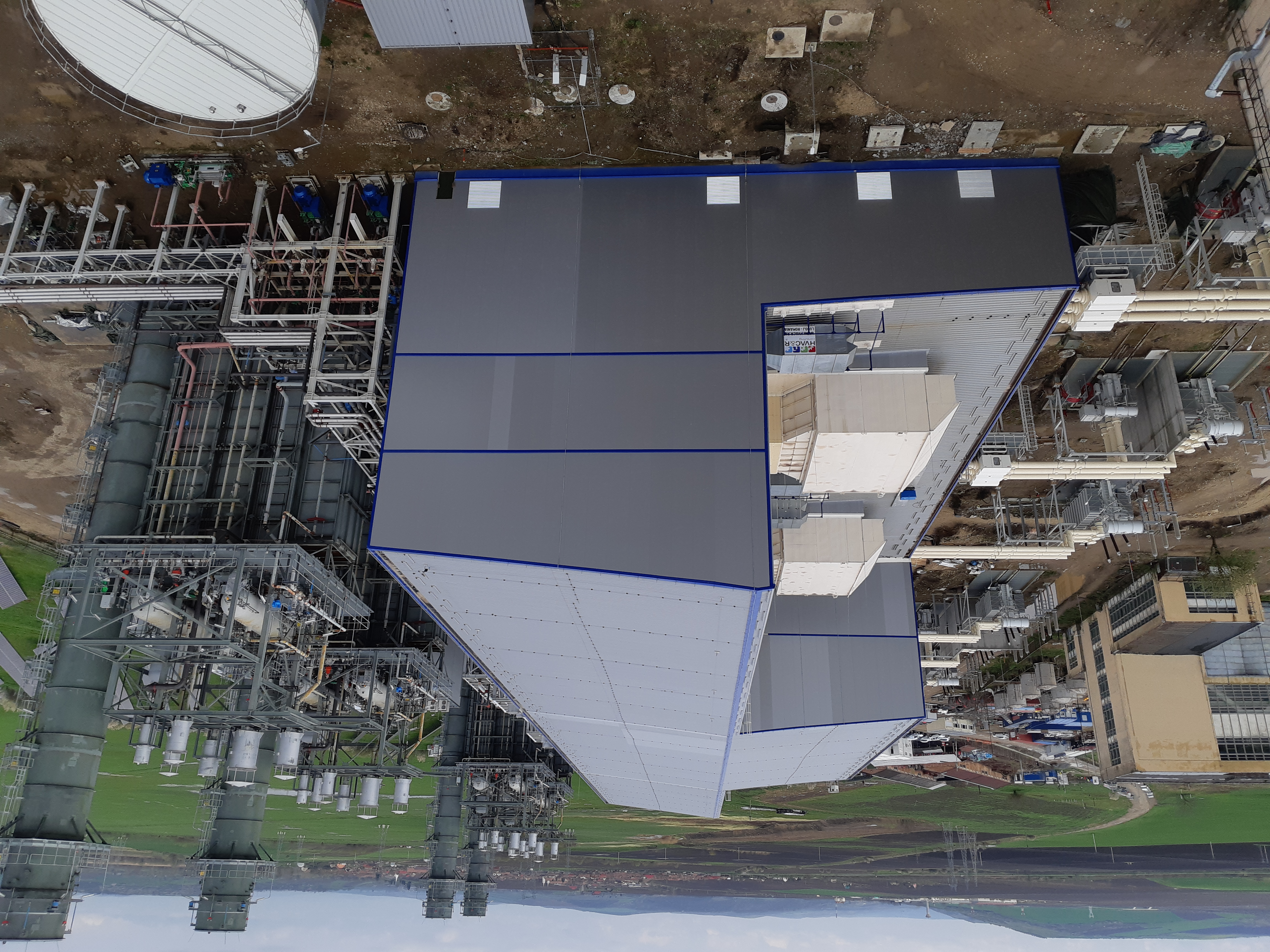 Romgaz is currently developing a project for CTE Iernut by building a new combined cycle thermal power plant, with an installed power of 430 MW and a gross electrical efficiency with a nominal value of 56.42%.
Modernizing/developing CTE Iernut was necessary and opportune to improve the technical – economic parameters of the plant, to increase operational safety and to ensure compliance with the provisions of the European Parliament Directive 2010/75/EU on industrial emissions.
Energy groups will be dispatched and will ensure ancillary services: active power regulation (primary, secondary, tertiary, fast), ensuring reactive power and voltage control range, in accordance with the qualification requirements of Transelectrica – DEN.
Romgaz concern for addressing the energy mix at producer level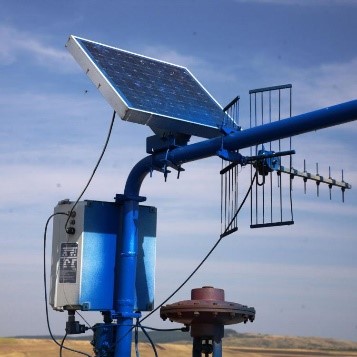 Romgaz aims to be an active, profitable and competitive player on the energy market. Romgaz mission is to produce and supply high quality electricity, under safe, continuity and flexibility in operation.
The alignment of investment policies with European and national targets for clean renewable electricity (wind, photovoltaic, geothermal, biogas) is also a priority for the company.
Romgaz supports and promotes the concept of a diversified energy mix at the level of low-emission and high energy efficiency to balance the resource portfolio's level of the company.