Social Responsibility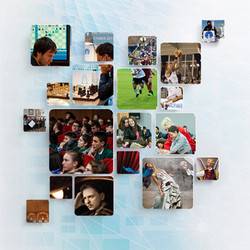 Romgaz activities in the field of social responsibility are performed voluntarily, beyond the legal responsibilities, the company being aware of its role in society.
Social responsibility means for Romgaz a business culture including business ethics, customer rights, economic and social equity, environmental friendly technologies, fair treatment of workforce, transparent relationship with the public authorities, moral integrity and investments in the community.
Also, Romgaz supports a sustainable development of the society and community, through financial support/ total or partial sponsorship for some actions and initiatives in the following main domains: education, social, sport, health and environment.
For its activities for sustaining the social responsibilities project, activities or initiatives, Romgaz considered the provisions of the Sponsorship Policy and the Sponsorship Guide (available in Romanian language at Sustainability section.
The annual reports regarding the main projects from each field sustained by Romgaz are available by accessing the links below: