Mission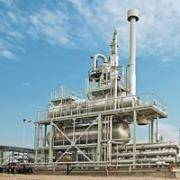 Romgaz Mission is energy production and supply, provision of underground gas storage activities under quality, safety, continuity and flexibility conditions. The company uses all resources responsible and ethically to obtain long-term profit. 
Gas production, a strategic objective
From its formation, Romgaz mission has been to produce and supply natural gas, thus contributing to the surge of the energy independence  of Romania and to its economic performance, in agreement with the governmental energy policy.
We offer high quality services and products
Our managers and employees are aware of the importance of their relations with the customers and act in such a way as to correctly treat all the company product and service purchasers, at the highest standards possible.  Romgaz has always had an interest in permanently improving the quality, in order to increase the clients' satisfaction and to set up partnerships with them.
We generate financial advantage
Romgaz profit is a vital element for the company independence and future development. It is mainly generated by the vision on technology and the system of values which gives direction to its activity.