Electricity Production
After the takeover of CTE Iernut, in 2013, Romgaz became an important electricity producer of the National Power Grid (NPG).
SPEE Iernut Branch) operates the exploitation and maintenance of CTE Iernut (Electric Power Plant CTE Iernut) built in the conventional cycle (in condensation, with intermediate overheating).
Electric Power Plant CTE Iernut 
Situated in an important junction point of the National Power Grid, in the center of Transylvania region, CTE Iernut is located in Mures County, on the left bank of Mures River, between towns Iernut and Cuci, and it disposes of all the facilities necessary for the operation: gas supply station SRM Cuci belonging to Transgaz), gross water for preparing the working and cooling fluid (Mures River) and the possibility to connect to the National Energy Grid (High Voltage Electricity Station 110/220/400kV Transelectrica) for the evacuation of produced electricity.
CTE Iernut has an installed power of 800 MW and comprises 6 power units: 4 100 MW units of Czechoslovakian manufacturing and 2 200 MW units of Soviet manufacturing. These units were commissioned between 1963 and 1967. Taking in consideration the start of investment works at the 430 MW CCGT Power Plant and the necessity to ensure appropriate conditions for the execution of works at the related cooling circuit, the 200 MW unit 6 was decommissioned in November 2019.
In January 2019, units 2 and 3 of 100 MW were decommissioned, followed by unit 1 (of 100 MW) in November 2019; all units were decommissioned due to non-compliance with environmental conditions.
In 2022, SPEE Iernut operated with power unit 5 of 200MW, energy group 4 of 100 MW was decommissioned due to non-compliance with NOx emission limits required by effective regulations. Therefore, at the end of 2022, SPEE Iernut held the commercial operating licence for one power unit.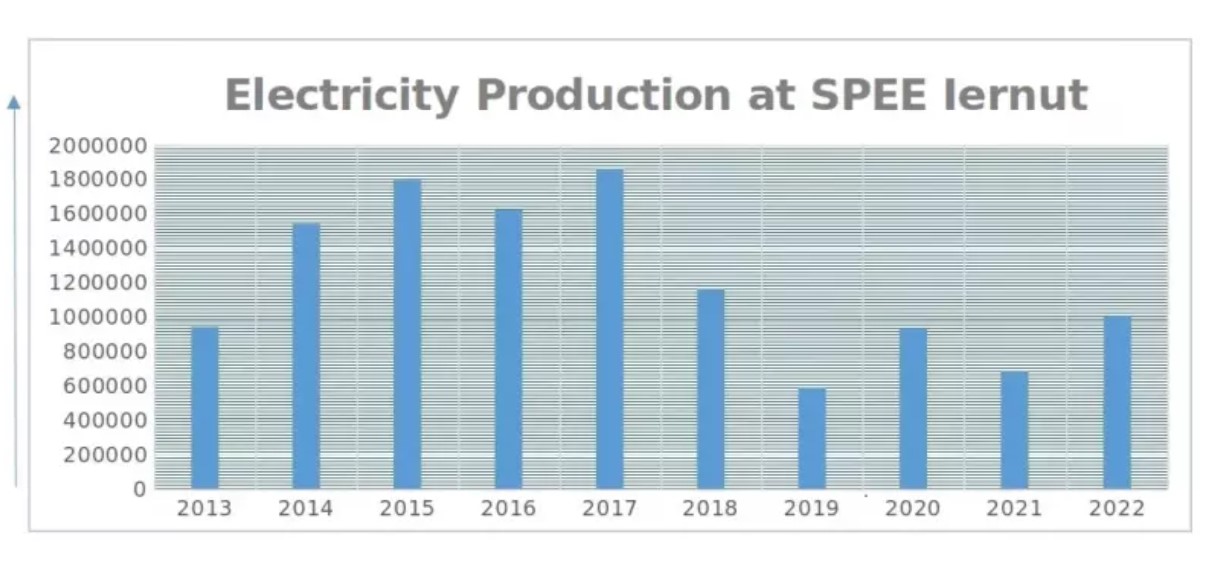 430 MW CECC Project
Modernizing/developing CTE Iernut was necessary and opportune to improve the technical – economic parameters of the plant, to increase operational safety and to ensure compliance with the provisions of the European Parliament Directive 2010/75/EU on industrial emissions.
Energy groups will be dispatched and will ensure ancillary services: active power regulation (primary, secondary, tertiary, fast), ensuring reactive power and voltage control range, in accordance with the qualification requirements of Transelectrica – DEN.
Romgaz concern for addressing the energy mix at producer level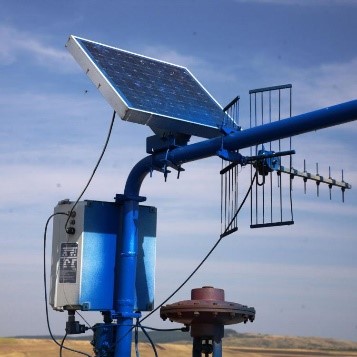 Romgaz aims to be an active, profitable and competitive player on the energy market. Romgaz mission is to produce and supply high quality electricity, under safe, continuity and flexibility in operation.
The alignment of investment policies with European and national targets for clean renewable electricity (wind, photovoltaic, geothermal, biogas) is also a priority for the company.
Romgaz supports and promotes the concept of a diversified energy mix at the level of low-emission and high energy efficiency to balance the resource portfolio's level of the company.